PRAYERS FOR JOEY MARTIN-FEEK CIRCA 2014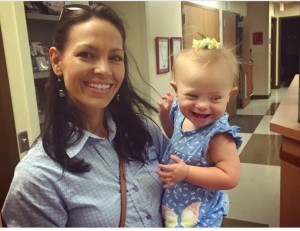 According to the Bible, there are close to 124 miracles mentioned throughout its pages. Three dozen just within the four gospels.
Joey Martin-Feek is a beautiful, vibrant daughter of God that is in desperate need of a miracle. In fact all around the world there are folks in desperate need of a miracles. God is no respecter of people. He loves all His children the same and not one above the other.
As I sit here these last few weeks and ponder on GOD'S job, I can assure that I am glad that I do not have His job. For most of my adult life I have been a firm believer that the business of living and dying is Gods business not mine, and therefore we are to accept his decisions of who goes and when and who lingers behind for a spell. Yet I cannot help feeling the MAGNATITUDE OF THIS SITUATION……
WHERE WERE YOU WHEN KENNEDY WAS SHOT,
WHERE WERE YOU WHEN MARTIN LUTHER KING WAS SHOT
WHERE WERE YOU WHEN THE MEN LANDED ON THE MOON
WHERE WERE YOU WHEN THE TWIN TOWERS WENT DOWN
WHERE WERE YOU WHEN YOU HEARD THE SAD NEWS ABOUT JOEY'S CANCER RETURNING…
Yes….She and Rory have made THAT KIND OF A DIFFERENCE in the world.
Our entire nation is coming together tonight in the form of a prayer vigil for Joey at 8p.m. Her and her husband have always kept Christ front and center in their lives. They have continuously given God the glory for their good fortune, their voices, any successes they had, even in difficult situations they continued to praise the Lord. No matter what life was handing them, they continued to lead HIS army, their brothers and sisters in Christ… with dignity, honesty, and grace. They have been true inspirations to millions of people. Whether it was their laughter and love towards one another that NEVER STOPS shining, or the way they give back, always paying forward all that was given to them, or just the beautifulness of their joined voices. They are pillars in the Christian Community and in the Country Music world.
Over a year ago Joey had surgery for cancer….. (the same stage IV type I myself had ten years ago). She has been a real trooper and gone through every chemo and radiation process as the doctors have prescribed and it appears to have served no purpose. Now, they have ceased all medical intervention and chosen to go home and trust and pray ….and trust and pray more.
Small children, SOMETIMES stomp their feet and get loud when they think we cannot hear them or we are not paying attention and they want to be heard, to communicate to us.
For the last several weeks I have walked around in my own life trying to make some sense out of this situation that is trying to take Joey from all of us. I realize we aren't supposed to be angry with the Lord, we are NOT supposed to question His judgment or ask why. However the human side of me is asking why.  Day after day on the Inside I ache and hurt and cry over this whole sad story, on the outside I want to jump up and down and STOMP MY FEET AND GRIT MY TEETH and shout for how much I don't understand this, how unfair it is, how ill times it is.
Joey has a little girl who needs her momma, needs to have a few more years with her, I PRAY FERVENTLY THAT GOD WILL GRANT JOEY A MIRACLE, and not take her. Not yet.
Life is a voyage, and we cross some pretty turbulent waves at times, there are storms that come out of nowhere and threaten to shake us to our very core, capsize our vessel and possibly dump us at the bottom of our ocean. It's important that we remember to enjoy life each day and all the small stuff along the way, treat our loved ones with love and tenderness, not being cross and grumpy. Most the time, still I see where the ones we love the most are the ones that receive the worse of us.
We are all on this journey, and it is not an easy one. We need to hold hands and remember We are all walking one another towards HOME.
When we have reached our final destination it will have been worth it all. I believe this. The trials of the "trip" our "Voyage" it will be lost in the GLORY of the reunion/celebration that awaits us. But for now, please join our nations tonight at 8p.m.
Whisper a pray for Joey tonight….for a miracle, Her miracle. And a peace that will surpass all understanding, for if our Father does not hand out a miracle, there will be literally thousands of people crushed, crying and praying…
An entire nation that will remember where they were when ……..
shs May 2014
MARCH 04 2016—INCREDIBLY SAD DAY
Anyone that knows me, would know that it is NOT like me at all to steer clear of anything that touches my heart. The death of Joey Martin-Feek on March 4, 2016 was more than I could deal with.
Here IS a beautiful, talented, young Christian Singer, Wife, Mother, Daughter, Sister. She never hesitated to give ALL THE GLORY to GOD. For everything in her life, and she strived to be a fine example to all. Yet the Lord saw fit to call her home. She was so young, too young. She left behind a baby girl, (Indiana Boon) a precious reminder to everyone that she was here, and a part of her will now remain.
I KNOW the Lord could have kept Indiana in Heaven, but He chose to share her with Joey for 2 years, He chose Rory and Joey for that little Down Syndrome Girl. The LORD KNOWS what HE is doing, He knew the future, He knew the outcome of a terrible cancer diagnosis back in 2014.
Still, I have had a very difficult time with her death. I have followed her and her career since the very beginning. I have identified with her and Rory on more than a few points of life and I so much wanted her to be healed. At least for a couple of years. So many folks that walk this earth are just full of hate and anger and evil towards others .
Joey was not one of those people.
I believe in God. I believe in the Bible. And all it says. But I can't begin to understand why He took Joey. I am very touched and impressed with the way in which she left this world, and the way her family is going forward and walking through the painful battlefield of loss. I realize there are thousands of people in the world walking through troubled waters……we all do it. Its a part of living this Life, but taking Joey so early makes no sense to me.
I will miss seeing her on her television show, I will forever miss the duo that she and Rory were, the love they shared that was so BEYOND real that it captivated you from the word go. They were the real deal, the authentic American love story, the country kids gone to Nashville but still kept their dirty farm boots on their feet.
Joey sang more beautiful hymns that I can name here, my recent favorite was Softly and Tenderly she recorded during one of her chemo treatments…and Precious Lord, Lead me home.
The Lord saw fit in HIS PLAN, on HIS TIME SCHEDULE to lead Joey Home , a little earlier than we wanted her to go . The sun hadn't set yet, there was still daylight left to play in…but it was "Supper time, at Jesus' house", and who could pass up that invitation.
I am grateful that JOEY MARTIN FEEK didn't leave this world "an Unknown"….because of her and Rory and their music, the world is a better place, I am a different person, a better person because of her. I hope